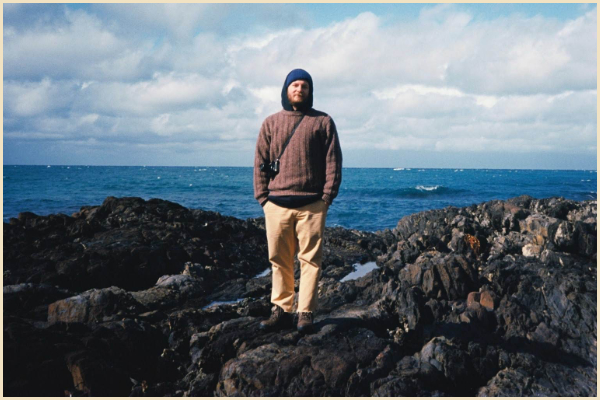 hi! my name is tristan (1986). i spend most of my time making beer, and am currently the head brewer at bodriggy. this is where some of my other things are kept.
trading hours
trading hours is the name of my musical sketch pad. i like to make tracks quite quickly and naturally, trying not to dilute the initial idea with overthinking. electric guitar and bass are my instruments of choice, but i also love warping samples with my sp404.
photography
a collection of the photos i take, usually of neighbouhoods i walk through. i've had a casual interest in photography for a long time and have a small collection of film cameras. at the start of 2020 i made the switch to digital and have been really enjoying shooting with my fujifilm x-e3. follow me on flickr & instagram
found slides
i'm always on the lookout for old slides at op shops & thrift stores. i love the wistful nostalgia of the scenes and subjects, but can't escape the fact that someone deemed them worthy of disposal.
write to me - tristanbarlow at gmail dot com.
thanks for visiting!